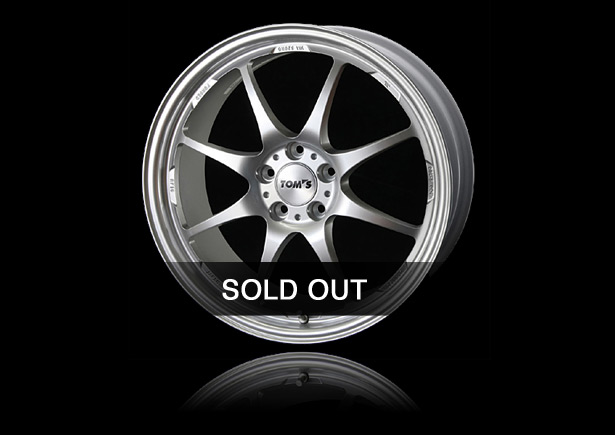 The new Prius comes equipped with a more fuel efficient engine and a new lightweight one piece forged aluminum wheel is available to further enhance its great drivability. By the use of F1 racing forging technology, a 47% weight reduction of 5.8kg was achieved for constructing a 17 inch wheel. The wheels were chosen to be stock sizing due to its calculated low turning resistance and to keep the vehicle's efficiency to a maximum.
- Specs/ Forged One Piece Aluminum 6.0kg (7.0J)
- Color/ Silver
EP-2 17 Inch MSRP

Part Number
Size
OFFSET
P.C.D.
HOLE
Color
Reference Weight
42610-EP201-S1
17 x 7.0J
+45
100
5
Silver
6.0Kg
Accessories: Center Cap, Air Valve
Sold Separately: Wheel Nut 21M12P1.5 (42623-VP001) MSRP / Long Nut Adapter (42628-VP001) MSRP
* Please research proper tire size prior to installation due to discrepancies in fender clearance and different brand tires. Please refer to above chart and acknowledge the change in tire diameter and road index before applying changes. Tire chains may not fit on product.