The TOM'S Collection features carefully selected raw product materials to produce a solid and exquisite line of goods.
Smart Key Case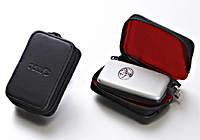 The Smart Key Case takes care of the mobility issues of the smart key. The case remains close to the belt area where losing itself isn't a problem. Fits all Toyota and Lexus Smart Keys.
08798-TS001 (Front: Black TOM'S logo inside: Red back skin)
- MSRP/
- Specs/

Material Quality: Real Leather
Dimension: Height 67mm, Width 45mm, Depth 24mm
Compatible Key Dimension: Height 61mm, Width 38mm (max), Depth 16mm
TOM'S Horn Button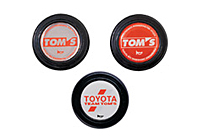 TOM'S official horn button. Comes in two styles to choose from to dress up the interior styling, with an original TOM'S logo or a Team TOM'S Toyota lettering.
45131-TSP01 (TOM'S logo, Red)
45131-TSP03 (TOM'S logo, Silver)
45131-TSP02 ( T.T.T. logo)
- MSRP/
- Specs/ Includes Horn Symbol
- Vehicle Application/ Vehicles Equipped with Horn Button
Three Color Pen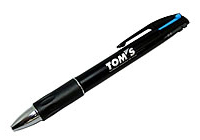 Three color changeable pen perfect for business or taking notes on the race track.
- MSRP/
- Specs/ 3 Color Ball Pen (Black (1.0mm/0.5mm) / Red/ Blue)
Zippo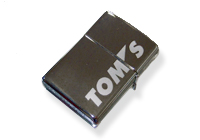 Our official Zippo lighter treated with the PVD process for increased resistance to scratches and exhibits a black pearl shine.
08775-TOP03 (Black Ice)
- MSRP/
- Specs/ Height 53mm x Width 35mm x Thick 24mm
Ash Tray Stainless Steel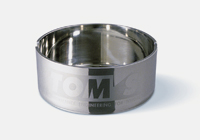 Mug Cup Stainless Steel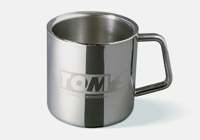 TOM'S Sports Towel Gray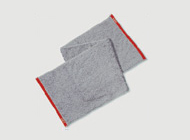 Goods Application Chart

Product ID
Part Number
Specs
Notes
Three Color Pen WHITE
08788-TOP05
3 Color Ball Pen (Black (1.0mm/0.5mm) / Red/ Blue)
White
TOM'S Carbon Style Long Wallet
08796-TOP05
素材:カーボンスタイルレザー/サイズ: W190xH95xD25(mm) レッドステッチ
札x2/小銭x1/カードx17/他x3
TOM'S Carbon Style Wallet
08796-TOP06
素材: カーボンスタイルレザー/サイズ:W115xH100xD25(mm) レッドステッチ
札x2/小銭x1/カードx4/他x3
Carbon Scale
08798-TOP22
TOM'S Carbon Style Card Case
08797-TOP04-C
素材: カーボンスタイルレザー/サイズ:W110xH75xD20(mm) レッドステッチ
名刺入れx1/他x2
* Product not available after sale of final inventory