A high tech oil produced directly from feedback of sophisticated motorsports technology.
TOM'S Premium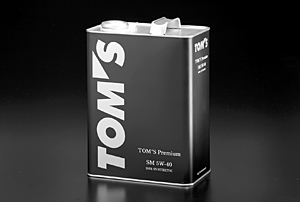 100% chemically synthetic SM grade engine oil made for large displacement or super efficient modern engines.
SM grade rating means less frictional wear and improved fuel efficiency.
Provides anti-sludging, stability at high temperatures, resistant against oxidation, extended oil coating characteristics even under high stress and engine load. Prevents corrosion and frictional wear.
The versatile 5W-40 viscosity rating minimizes internal damage especially during cold start ups.
TOM'S Sports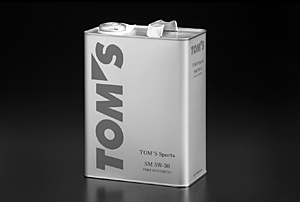 A sports engine oil that complies with API and SM standards. Provides fluidity at low temperatures and stability against high temperature oxidation.
The 5W-30 viscosity rating minimizes damage especially during cold start ups and provides protection in a wide range of varying conditions.