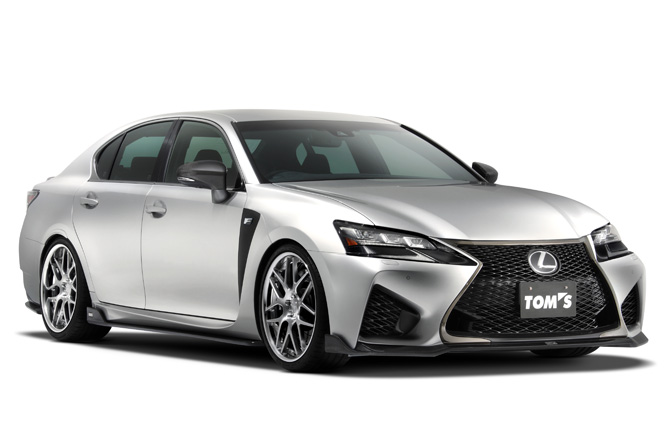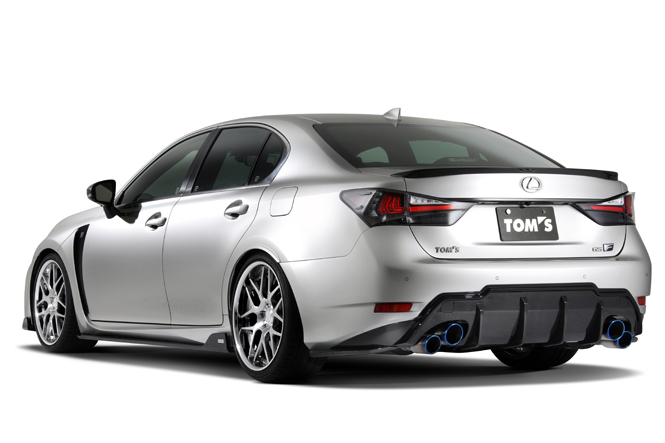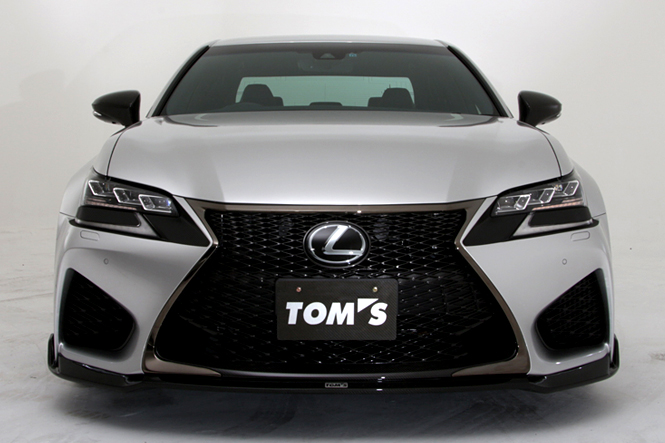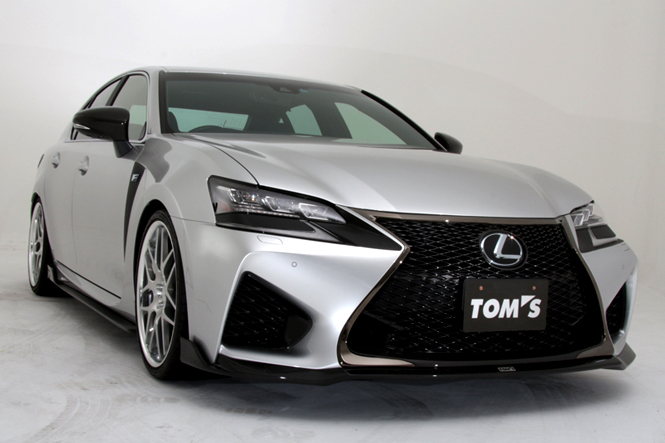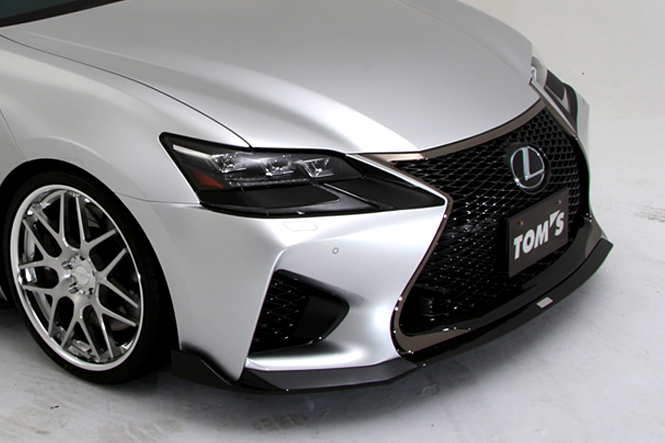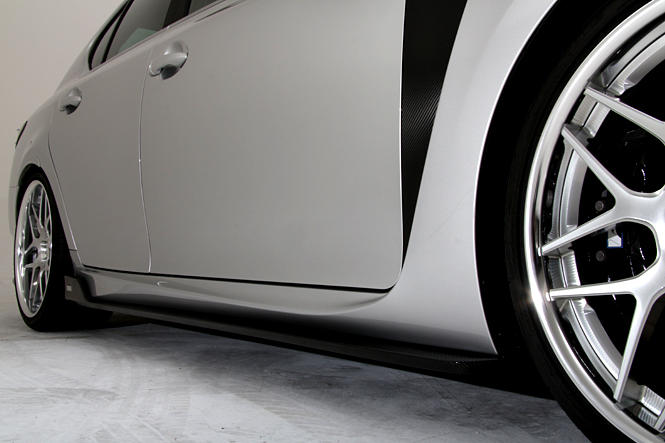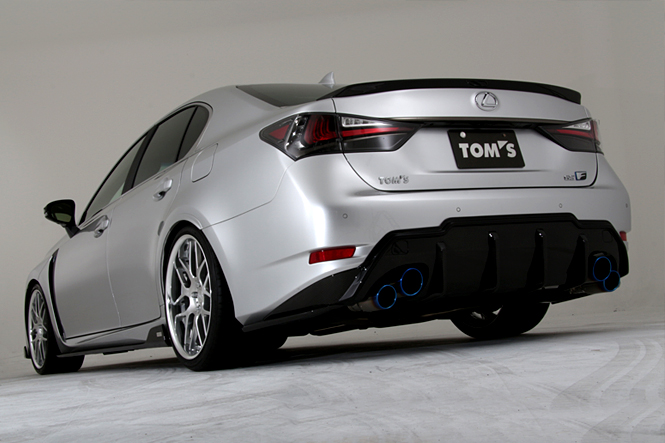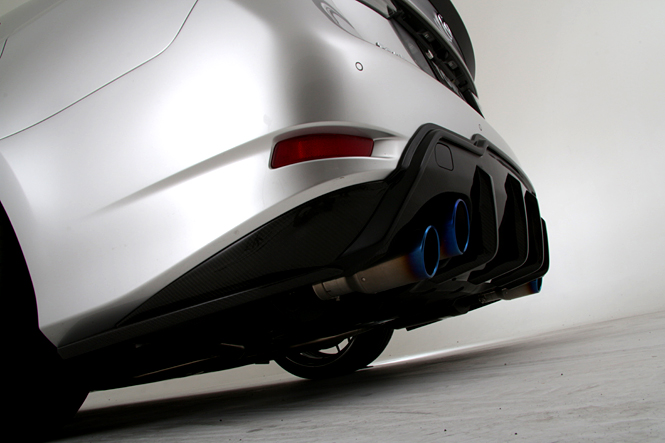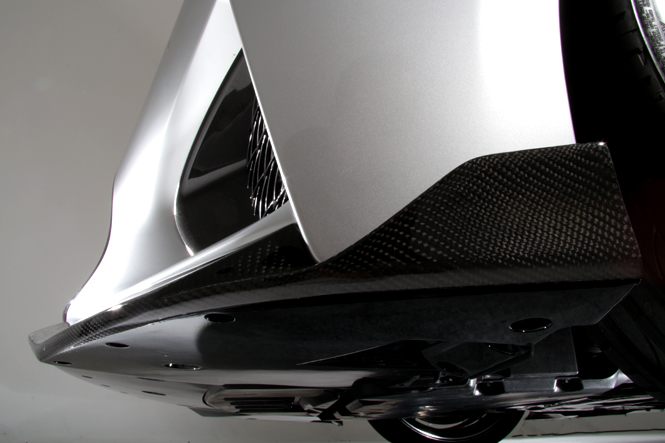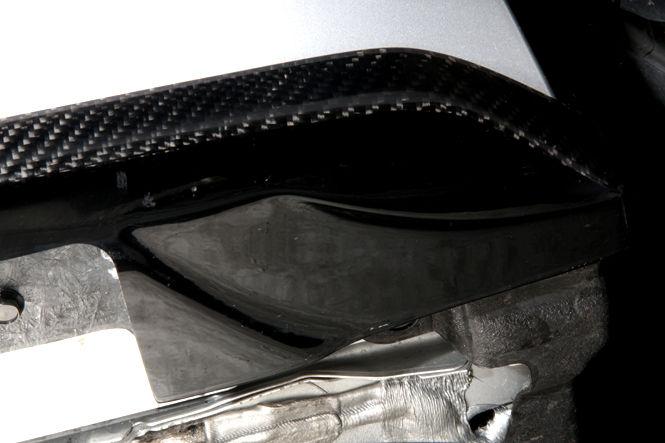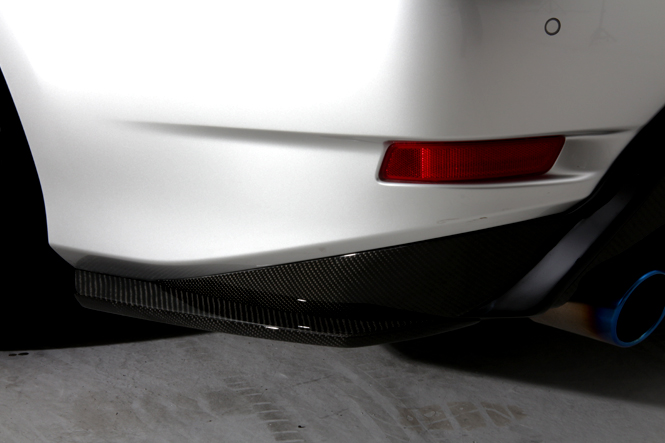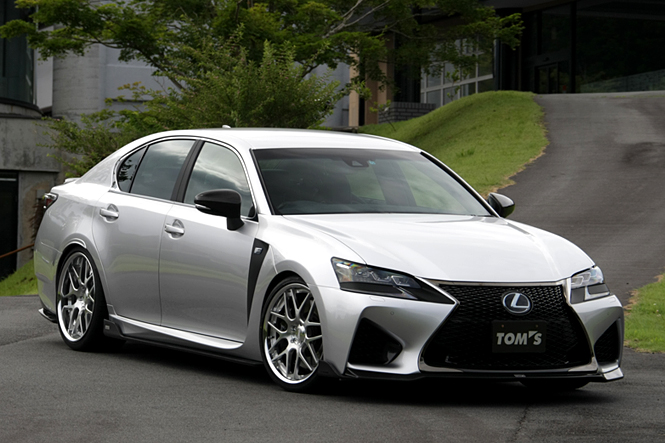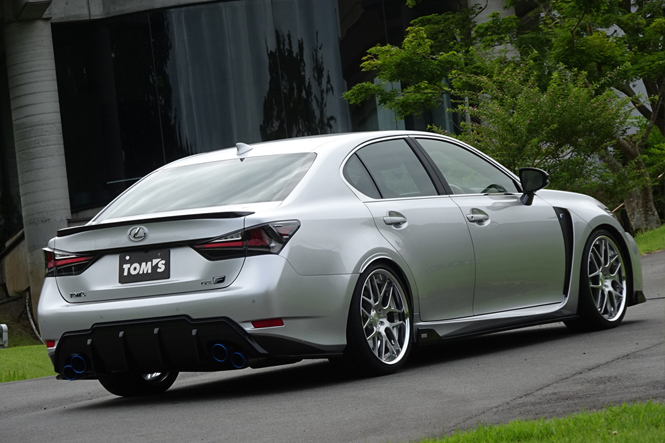 Aero Parts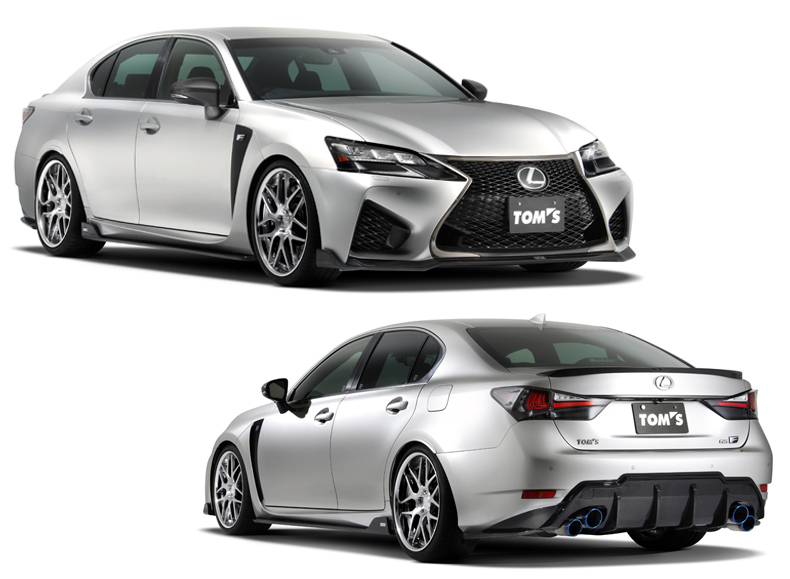 | | |
| --- | --- |
| | |
| 【Front diffuser】 | 【Side diffuser】 |
| | |
| --- | --- |
| | |
| 【Rear bumper diffuser】 | 【Carbon door mirror cover】 |
Product
Applicable model
Part No.
Install time (h)
List Price
Remarks
Front diffuser
GS-F( Model code :URL10 (Model year:Nov. 2015~Sep.2019))
51410-TUL10
1.5
¥160,000
Carbon, clear coating paint,  Vehicle length:Approx. +35mm
Minimum vehicle height : Approx. -25mm
※Hole-drilling work is needed for installation
Carton box size 1920x650x280(mm) Weight:Approx. 8.5kg
JAN4984310209444
Side Diffuser
GS-F( Model code :URL10 (Model year:Nov. 2015~Sep.2019))
51082-TUL10
3.0
¥170,000
Carbon, Clear coat painting, min. vehicle height:Approx. -30mm
※Hole-drilling work is needed for installation.
Carton box size 2200x230x320(mm) weight: Approx.6.0kg
JAN4984310209451
Rear bumper diffuser
GS-F( Model code :URL10 (Model year:Nov. 2015~Sep.2019))
52159-TUL10
2.5
¥230,000
Carbon, Clear coat painting Vehicle length :Approx. +28mm 
Min. Vehicle height :Approx. -39mm Applicable with OE muffler
※OE Rear bumper extension SUB ASSY CTR need to be removed
Carton box size 1920x650x280(mm) weight :Approx. 9.0kg
JAN4984310209468
Carbon door mirror cover
GS-F( Model code :URL10 (Model year:Nov. 2015~Sep.2019))
87950-TUL10
0.2
¥38,000
CFRP (Carbon Fiber Reinforced Plastic) Clear coat painting
Carbon sheet LINE-UP
| | | |
| --- | --- | --- |
| | | |
| 【Headlight】 | 【Front Fender】 | 【B pillar】 |
Product
List price
Install time (h)
Part No.
Applicable model
remarks
Carbon sheet ・ Headlight
¥22,000
0.5
08231-TUL10-01
GS F(URL10), all grade
Carbon-like sticker
Cutting done, L/R set
Carbon sheet ・Front fender
¥22,000
1.0
08231-TUL10-02
GS F(URL10), all grade
Carbon-like sticker
Cutting done, L/R set
Carbon sheet ・B pillar
¥12,000
0.5
08231-TUL10-03
GS F(URL10), all grade
Carbon-like sticker
Cutting done, L/R set
※This product has weak adhesive power initially, for air-free (air can be easily go out). Power will be stringer later.
※Due to individual vehicle difference, gap with body may differ in L/R side. Adjustment by stretching by dryer is required.
※Installed position part is expected to be OE standard, even genuine accessory cannot be installed together.
!! Caution !!
Not all components are listed above and may require additional processing and attention.
Above chart is shown as TOM'S parts line up list for each model.
Remarks ※ mark to be checked with product detail explanation page.